Category :

Inorganic chemicals/Others

CAS NO : 12185-10-3
EC NO :
Molecular Formula : P4
Main Specifications : Molecular formula: P4
Synonyms : Phosphorus yellow;yellow phosphorus;tricyclo[1.1.0.0~2,4~]tetraphosphane;
Package: Metal pail net weight 200kg.
Uses : It can be used to make red phosphorus, phosphoric acid, carbon pentoxide, phosphorus trichloride, and so on, and other phosphorus compounds. Used as raw materials for organic phosphorus pesticide. Used to make military signal bombs and smoke bombs. And it
Molecular Structure: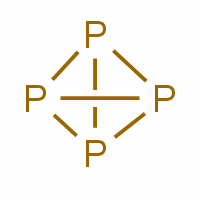 Product description:
Molecular formula: P4
MW: 123.89
Outward appearance: Like yellow wax.
Anther Name: White phosphorus, phosphorus