Category :

Food and Feed additives

CAS NO : 10039-32-4
EC NO : 231-448-7
Molecular Formula : HNaO4P
Main Specifications :
Synonyms : Di-Sodium Hydrogen Orthophosphate Dodecahydrate;Di-Sodium Hydrogen Orthophosphate 12H2O;Di-Sodium Hydrogen Orthophosphate 12-Hydrate;Di-Sodium Hydrogen Phosphate Dodecahydrate;Di-Sodium Hydrogen Phosphate 12H20;Di-Sodium Hydrogen Phosphate-12-H2O;Di-Sodium Hydrogen Phosphate-12-Hydrate;Phosphoric Acid, Sodium Salt (1:1);Sodium Hydrogen Phosphate Hydrate (2:1:12);Disodium hydrogen phosphate dodecahydrate;
Package: 25Kg, 50Kg,1000kg in braided bag lined with plastic. Store it in ventilated, dry and clean place. Moisture proof.
Uses : Used to produce baking powder in food industry, and used as quality improvement agent, emulsifier, nutrition fortifier, fermentation adjunct, caking agent.
Molecular Structure: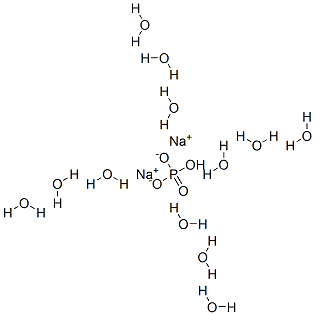 Product description:
Molecular formula:Na2HPO4.12H2O
Molecular weight:358.0
EINECS No.: 231-448-7
H.S CODE: 28352200
Appearance: White Crystal; Density: 1.52; Dissolved in water; Un-dissolved in ethanol.